Shopping Cart
Your Cart is Empty
There was an error with PayPal
Click here to try again
Thank you for your business!
You should be receiving an order confirmation from Paypal shortly.
Exit Shopping Cart
 
Like a battleship in the night travelling to its next engagement ... full of fear of change , survival tactics are just not going to work this time .... this war is far bigger than ever anticipated... and in your heart you knew this day was coming
 
This is nothing like the other battles you've encountered
 
No more running.... no more hiding.... you have no more weapons of defense all you have is the bravery of your heart...
 
Something you never wanted to face
 
You fight the temptation… The temptation to run… The temptation to jump ship and swim to the next piece of safe land
 
But you know if you jump ship there's a strong possibility that you will never ever make it
 
The fever is spreading through the army of weakened me.., interpreted as your soul ..
 
Tired of pretending that they are brave and the egos will carry them through
 
You look around at all the familiar faces but all you see is an image of you… you've been picking holes and criticizing yourself
 
And you realize there's one thing that you've never wanted to do…
 
Never wanted to face and this is the only thing left… There's no alternative..,
 
It's the most scariest bravest thing you've ever done
 
You have to surrender!
 
You have to surrender ....!
 
Set your self free of all guilt , shame , blame , self doubt, Self limiting beliefs, undeservedness… all fears and embrace love with all your heart ❤
 
This is the download I've had this morning from my experiences the last couple of weaks ....
 
Released in divine time 11; 11/11:12 xxx
My experience that I call 'The Beautiful Butterfly Effect' has had a strong connectivity to my spiritual growth and transformation. Coming face to face with all the dark crevice' and corners, turning inward and reflecting on my crysalis of fears, doubts, self-sabotaging patterns and thought forms, cocooned in the truth of what I had created.
Like a caterpillar inching across the grass and crawling up the flowers to eat and fill it's stomach. I was unaware of my true Life Purpose.
It's been the climax to the death of my old self, where I totally surrendered, my ego and former self and started my change. To be rebirthed and transformed.
Butterflies go through an amazing transformation of creation and incredible sacrifices to emerge in it's purest and most beautiful form for all to see.
Transformation begins with the universe propelling us forward to have integrity and forgiveness as true spiritual beings from the inside out. We may not know our souls purpose or destiny but we feel the yearning for more….!
More…..love, joy, peace and all the emotions and feelings encompassing this.
That heart felt desire for something more, more that is pure of heart and allows us to transcend.
I would like to support those going through their process, no matter where you are and share my tools I have gathered along the way.
Love and Light Tess (Zukii)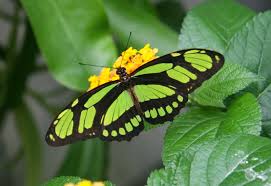 /